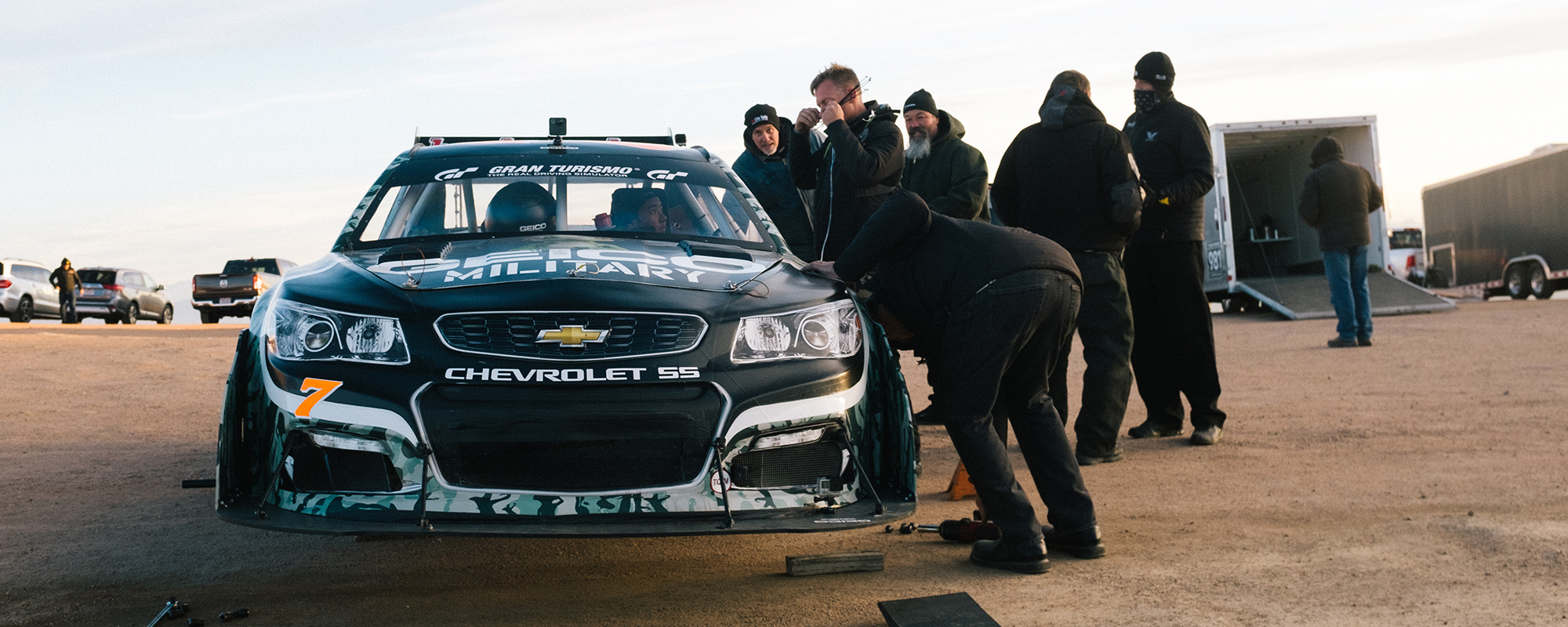 Challenger Racing is located at the base of Pikes Peak in Colorado Springs and has competed in the Pikes Peak International Hill Climb over 4 decades. Starting in 1972, Randy Schranz has competed in the Race to the Clouds a world record 37 times. That first year, he was victorious in the Production 4×4 Division and took home 1st place again in 1973. Over the years Randy has numerous top 10, top 5 and top 3 finishes in the Super Stock Car Division in which his son Layne followed in competition. Randy has multiple wins in the Exhibition Division and most recently won the Pikes Peak Open Division in 2011, where he also set the propane power World Record on Pikes Peak. He has 10 total wins across a record 40 years competing. He is an inductee in the Pikes Peak International Hill Climb Hall of Fame and the Colorado Motorsports Hall of Fame.

Randy's son Layne was a mechanic early on in Challenger Racing and then added value by attracting sponsors for Randy. In 1997 Randy stepped aside and allowed Layne to take over the wheel in the prestigious Super Stock Car Division where he won Rookie of the Year. Challenger Racing currently then fielded 2 Cars on Pikes Peak with Randy in is World Record holding, propane powered Shelby Cobra and Layne in the Super Stock Car. This continued until Randy's final, record setting run in 2014. Layne has 3 championships in 3 Divisions and with a PR of 9:40.630. Challenger Racing and the Schranz family are synonymous with the Pikes Peak Hill Climb and the Colorado racing community. The team operates with the highest level of excellence and considers it a great privilege to represent its sponsors.
Car Owner: Randy Schranz
Driver: Layne Schranz
Engineer: Jeff Olson
Car Chief: Bobby Allen
Chassis: Mike Taylor
Tuned by: CK
Photographer: David Lundgren
Crew:
Cory Allen
Colton Dill
Jasen Dill
Keandra Lundgren
Josiah Nabb
Troy Nabb
Mike Richardson
Ashlyn Schranz
Jared Thornton
CAR INFO
2015 Chevrolet SS
Engine:
410 C.I.D. V-8
Edelbrock SB2 Aluminum Heads
Chevrolet Aluminum Block
Built by USA Performance Engines
854 HP at the rear wheels @ 7600 rpm
Twin Turbos by Under Pressure Performance
Transmission:
Saenz 6 Speed Sequential Independent Rear Suspension
PENSKE Adjustable Coil Over Shocks Weight: 2,650 lbs.