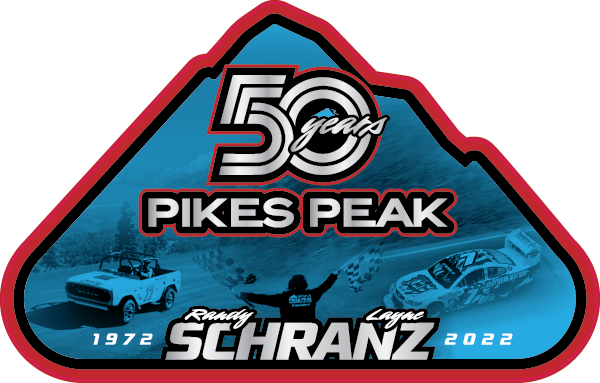 Born and raised in the shadow of America's Mountain, Pikes Peak
Layne Schranz was born and raised in Colorado Springs, Colorado, in the shadow of the mountain he now traverses in his No. 7 Chevrolet SS. He is the son of legendary Pikes Peak competitor, 10-time race winner and Hall of Famer, Randy Schranz, who holds the record for propane power, as well as most years of competition on the mountain, with an unparalleled 40-appearances.
Layne began his Pikes Peak career in 1993 in the Pro-Quad division before shifting to Stock Cars in 1997, where he collected a 4th place finish and Rookie of the Year honors. His success continued and the younger Schranz remained in hot pursuit of his legendary father, notching victories in 2000, 2012 and 2016. Notably, during his win in 2016, Layne joined the famed 'Nine-Minute Club' by breaking the challenging and hair raising 10-minute barrier on his journey to the summit of the mountain, which is perched 14,115-feet above sea level.
The second oldest race in the world, 2020 is the 98th running of the Pikes Peak International Hill climb, but it also marks the 27th year that Schranz will pilot an entry in the event. Schranz resides in Birmingham, Alabama, with his wife, Rachel, and their daughters, Ashlyn and Devyn. He serves as a Pastor at Church of the Highlands and is often referred to in the media as 'the racing pastor'.